---
---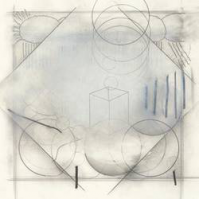 Formats
---

X

CD softpack features white slipcase with die cut (triangle)

---

WDNT006

3 x Long Player

£18.00

X

Heavyweight 180g black triple vinyl includes rough board inner packaging, and black popset outer sleeve with die cut (square) foil block. Side F features artwork etching.
Label
---
Ghettoville
---
*** We have some lovely 12'' x 12'' art prints to give away whilst stocks last ***
'Ghettoville' is the bleached out and black tinted conclusion of the Actress image. Where the demands of writing caught the artist slumped and reclined, devoid of any soul, acutely aware of the simulated prism that required breakout. Four albums in and the notes and compositions no longer contain decipherable language. The scripts now carry tears, the world has returned to a flattened state, and out through that window, the birds look back into the cage they once inhabited. Spitting flames behind a white wall of silence. The machines have turned to stone, data reads like an obituary to its user. A fix is no longer a release, it's a brittle curse. Zero satisfaction, no teeth, pseudo artists running rampant, but the path continues.