---
---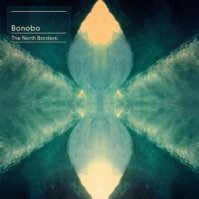 Formats
---

---

---

ZEN195X

Long Player

£40.00

X

Seven heavyweight 10"s (including one etched side), a
copy of the album on CD, three 20" x 20" posters, and a 10"
perfect-bound book, packed in a hi-spec rigid box with lid.
Label
---
The North Borders
---
*** Initial orders come with stickers & posters ***
It's been almost three years since the release of Bonobo's masterful, mould-breaking Black Sands, an album that saw him touring a hypnotic live show across the world for well over a year.
Now, in 2013, he stands ready to take things up yet another notch.
The North Borders is a long stride forward - both a natural evolution and a continuation of the electronic palette of Black Sands. Thematic, resonant, addictive and perfectly formed, it's a thrillingly coherent statement piece.
Tracklist
1. First Fires (Feat. Grey Reverend)
2. Emkay
3. Cirrus
4. Heaven for the Sinner (Feat. Erykah Badu)
5. Sapphire
6. Jets
7. Towers (Feat. Szjerdene)
8. Don't Wait
9. Know You
10. Antenna
11. Ten Tigers
12. Transits (Feat. Szjerdene)
13. Pieces (Feat. Cornelia)