---
---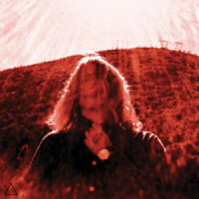 Format
Label
---
Manipulator
---
THE SEGALL HAS LANDED. And it's fully loaded, with everything that TY SEGALL (and you and me) are gonna need in the world to come. Heads up! It's coming down fast.
Sticking his hand deeper into the machines all around him, TY is reaching ever further to the outer limits of inner space orbited throughout TWINS and SLEEPER. And now more than ever, the chunks of the world that came before are like asteroids formed in his image . . . picking up speed . . . .
Still fighting the power with all the energy that a determined mind-patriot can conjure, Ty's a fighter who loves, a surfer, a spaceman, and yeah, a casualty — like you, he'll never be free. But unlike you, he knows it — and when he goes down and his head cracks in two, out pour the multi-colored manias that make up MANIPULATOR. Sour-sweet declarations featuring freaks and creeps alike: "The Singer," "The Faker," "Mister Main," "Susie Thumb," the "Connection Man," and "The Crawler," to name but a mutant fistful.
To see these peeps, to realize their dreams and visions, TY kept working, kept writing, laying down more tracks than ever. New musical expressions pop and surprise relentlessly throughout all the knockout tunes of MANIPULATOR with many sounds in the mix — but most of all, SO many guitars! So many. And different kinds of strings — the strangled-neck solo of "The Singer," recalling the good old days down by the river with Neil. Numbed-and-unplugged discursions spiraling away from the funk on "Mister Main." Three-quarter quartets raising their din in a few key places. Waves of sparkling acoustics with ominous, Love-ly undertones — and then, torrents of filthy git-grunge, exploding into the chorus, washing everything away, fusing the blackness of Sabbath with the grime and grab-ass of the Stooges and the sweet swinging tones of the Stones. All in the name of getting higher on the music. Why have one guitar solo when you can have a few in the same space? There's so little time, and a LOT to say.
In order to ensure that he got it all out, TY called a few friends to fill in special parts on certain MANIPULATOR songs. He got great touches from Chris Woodhouse (piano, synth & percussion), Sean Paul Presley (vocals), Brit Lauren Manor (vocals), Steve Nutting (drums), Irene Salzer (violin), Jessica Ivry (cello), Matthias McEntire (viola) and the Ty Segall band (Mikal Cronin, Charles Mootheart, Emily Rose Epstein). Plus, Mikal arranged the strings — and everyone played awesomely.
The clarion call / siren song of his guitar . . . . clouds of guitar billowing, blood rushing to the head, the temperature going from blue to red . . . . TY's on a mission, working to change chemistry through music with the steam-lined pop and helium-cooled vocals of MANIPULATOR. These seventeen songs take many forms, as if TY is finally releasing all the thoughts that have been holding him down, that made him pick up the ax to begin with. By the end of MANIPULATOR, you'll feel that he must have chased all the demons — but it's a big world, and MANIPULATOR has only begun to fight.
Tracklist
1. Manipulator
2. Tall Man Skinny Lady
3. The Singer
4. It's Over
5. Feel
6. The Faker
7. The Clock
8. Green Belly
9. The Connection Man
10. Mister Main
11. The Hand
12. Susie Thumb
13. Don't You Want to Know? (Sue)
14. The Crawler
15. Who's Producing You?
16. The Feels
17. Stick Around