---
---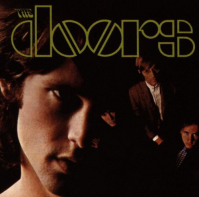 Format
---

8122798650

Long Player

£13.00
Label
---
Doors
---
On their 1967 debut album, the Doors more than fulfilled the promise of their infamously challenging gigs around Los Angeles throughout the previous year. Whether belting out a standard like "Back Door Man" or talk-singing such originals as "The Crystal Ship" and "I Looked at You", leather-clad vocalist Jim Morrison exuded both sensuality and menace. The mixture, on the outsize album finale, "The End", helped rewrite the rules on rock song composition. None of this would have worked, though, were it not for the highly visual instrumental work of keyboardist Ray Manzarek, guitarist Robbie Krieger and drummer John Densmore, whose work on tracks such as "Take It As It Comes" and the lengthy hit "Light My Fire" virtually defined the rock- blues-jazz-classical amalgam that was acid-rock.
Tracklist
1."Break On Through (To the Other Side)"
2."Soul Kitchen"
3."The Crystal Ship"
4."Twentieth Century Fox"
5."Alabama Song (Whisky Bar)" (Kurt Weill, Bertolt Brecht)
6."Light My Fire"
7."Back Door Man" (Willie Dixon, Chester Burnett)
8."I Looked at You"
9."End of the Night"
10."Take It as It Comes" 11."The End"