---
---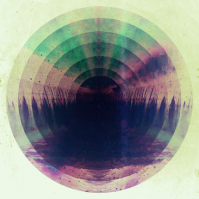 Format
---

RCPD001

Long Player

£18.00
Label
---
Hard Believer
---
Hard Believer is the eagerly-awaited new studio album from Fink: Fin Greenall (vocals/guitar), together with Tim Thornton (drums/guitar) and Guy Whittaker (bass). It will be their first release on the R'COUP'D imprint, a label newly created by Greenall with the backing of the Ninja Tune team.
Recorded in seventeen days at Hollywood's legendary Sound Factory studios with producer Billy Bush (Garbage, Beck, Foster the People), Hard Believer is shot through with rawness and controlled aggression; an album replete with calm beginnings seguing into powerfully hypnotic loops and climactic finales. It is a masterful collection of songs from an artist at the peak of his creative powers.
Urban, bluesy, and alive, the album presents ten brand new songs, including the mighty "Shakespeare", a tale of young love gone tragically sour as the mood darkens from acoustic to guttural rock; the spiky yet delicate "Looking Too Closely", riding an irresistible piano-and-guitar groove; "Green and the Blue", on which a vulnerable Greenall meditates on the constants in life that see you through tough times; "Two Days Later", a deeply personal lament and one of only two songs on the record that start and remain down-tempo; and the breathtaking "Pilgrim", the latest collaboration with songwriter Blair Mackichan, co-writer of "This Is The Thing" from Fink's 2007 album Distance and Time, and "Honesty" from 2011's Perfect Darkness.
Tracklist
CD

1. Hard Believer
2. Green And The Blue
3. White Flag
4. Pilgrim
5. Two Days Later
6. Shakespeare
7. Truth Begins
8. Looking Too Closely
9. Too Late
10. Keep Falling
11. Hard Believer (Denmark Street Session)
12. Pilgrim (Denmark Street Session)
13. Truth Begins (Denmark Street Session)
14. Green And The Blue (Denmark Street Session)

LP

1. Hard Believer
2. Green And The Blue
3. White Flag
4. Pilgrim
5. Two Days Later
6. Shakespeare
7. Truth Begins
8. Looking Too Closely
9. Too Late
10. Keep Falling