---
---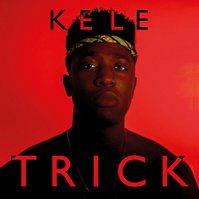 Format
---

LILAC001VL

Long Player

£7.00
Label
---
Trick
---
With his sterling solo effort, "The Boxer", Kele swapped out the angular guitars and anthemic choruses of Bloc Party and headed straight to the dancefloor, producing a shimmering triumph of an album which melded influences as disparate and surprising as two-step, Italo-house and old school garage with seamless ease.

"Trick", his sophomore record, sees Kele travelling further down the rabbit hole, but making something darker and more sensual in the process. This time round, proceedings take on a distinctly libidinous, downcast feel, the air thick with possibility and tension.

"Trick" is a different, sleeker beast than "The Boxer", with a newfound emphasis on Okereke's soulful vocals, which grew and changed during the course of recording the album in London and New York. Framing Okereke's intensely personal songwriting within the context of dance culture, "Trick" is a record which boldly stands at the crossroads of club history, old school soul and modern electronic R&B, with a distinctively British twist.
Tracklist
1. First Impressions
2. Coasting
3. Doubt
4. Closer
5. Like We Used To
6. Humour Me
7. Year Zero
8. My Hotel Room
9. Silver And Gold
10. Stay The Night