---
---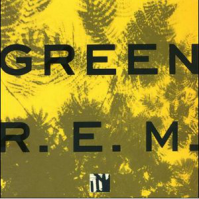 Format
---

8122796645

Long Player

£15.00
Label
---
Green (25th Anniversary Deluxe)
---
1988 saw the first of REM's releases with Warner Brothers, which was a massive success both in the UK and worldwide. Including the singles 'Orange Crush,' 'Pop Song 89', and 'Stand,' Green became an instant classic and was the start of the band's world dominance with both the public and media alike.
To celebrate the 25th anniversary of this landmark release, the remastered album will be released on 180g vinyl.
R.E.M.'S 'DOCUMENT' REMASTERED AND EXPANDED FOR 25TH ANNIVERSARY EDITION.
2CD and Digital Release Features Remastered Original Album, Plus a Previously Unreleased Concert Recording.
- Expanded 25th Anniversary Edition of the band's fifth studio album, Document. Features:
- CD 1 digitally remastered original album.
- CD 2 previously unreleased 1987 concert from R.E.M.'s "Work" tour.
- new liner notes by journalist David Daley.
- Follows the same style as 'Fables of the Reconstruction' and 'Lifes Rich Pageant' 25th Anniversary editions presented in a lift-top box with four postcards.
- Document includes the singles "Finest Worksong," "Its The End Of The World As We Know It (And I Feel Fine)," and "The One I Love," R.E.M.'s first Top 20 on the UK singles chart.
Tracklist
1.Pop Song 89
2.Get Up
3.You Are The Everything
4.Stand
5.World Leader Pretend
6.The Wrong Child
7.Orange Crush
8.Turn You Inside Out
9.Hairshirt
10.I Remember California
11.Untitled