---
---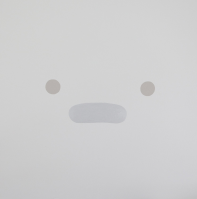 Formats
---

---

WEIRD071LP

Long Player

£18.00

---

WEIRD071LPX

Long Player

£25.00

X

Heavyweight lemon yellow coloured vinyl 5mm spined standard sleeve (not gatefold) 28pp saddle-stitched art book featuring prints of original paintings by Kody Nielson, soon to be exhibited in Auckland, New York and London. Sticker
Label
---
Personal Computer
---
A prodigiously talented multi-instrumentalist, vocalist and producer, who remains resistant to any kind of easy pigeonholing, Kody Nielson may well have concocted the purest distillation of his hyperactive musical brain yet, in the shape of Silicon. Created in the small hours when the energy is strong, Silicon sends out pulses of warped, genuinely soulful, retro-futuristic electronica that smudges the lines between human warmth and disembodied voices from the machine.
Born to a New Zealand, jazz musician father and Hawaiian, hula dancer mother, Kody and his brother Ruban (Unknown Mortal Orchestra) have spent their lives immersed in music and art. The Mint Chicks, an infamous noise band they formed in 2001, released three albums and a swarm of vinyl EPs and singles over a period of nine years, predominantly for the Flying Nun label, attracting a significant cult following in the process.
After their departure, Kody collaborated with iconic chanteuse Bic Runga in 2012 to form Opossom, releasing 'Electric Hawaii', an album of hyper-vivid, contagious psychedelia. The following year saw the digital self-release of 'Devils', a six track EP of fevered, resolutely modern funk with father Chris fulfilling a prominent role on horns. Most recently, Kody took a significant role co-writing, co-producing, playing keyboards and drumming on the highly lauded third album 'Multi-Love' from brother Ruban's Unknown Mortal Orchestra.
As much as there are traces of all of the above to be found in the sounds of Silicon, ultimately this latest incarnation of Nielson's genius goes some way to closing the loop on the music he made before the Mint Chicks came into existence. It's a return to a self contained mode. Cultivating his own distinct brand, Silicon has been introduced by the svelte machinations of lead single 'God Emoji' where sumptuous electronics meet magnificently harmonized, vocal confections. The aesthetic solidifies and expands with 'Burning Sugar', a Stevie Wonder like development on the sophisticated funk that Kody explored on 'Devils', which also signifies the caramelized centre and beating heart of 'Personal Computer'. Next cuts like 'Cellphone' and'Love Peace' add further layers, coming across as individualistic, sublime pockets of quietude to bring relief in times of information overload and perpetual surface noise.
The release of 'Personal Computer' will be augmented by a series of twenty nine paintings of Kody's 'Emoji' icon which adorn the artwork, and will subsequently be exhibited in New York and London, and made available for sale after the album's release. The Silicon live experience, which has already manifested itself in the U.K. and Europe, will not be subscribing to the usual dreary linear path that is the default mode of the less imaginative.
Tracklist
1. Personal Computer
2. Cellphone
3. Submarine
4. God Emoji
5. Burning Sugar
6. Little Dancing Baby
7. I Can See Paradise
8. Love Peace
9. Blow
10. Dope