---
---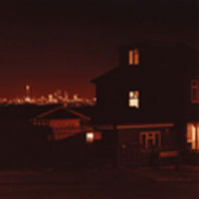 Format
Label
---
Bedroom Club III
---
The third volume of cult London label No Pain In Pop's 'The Bedroom Club' vinyl compilation series, an off-kilter electronic exploration of debut production talent and NPIP label artists.
Ahead of an exceptional debut LP due late 2015 through NPIP, Sim Hutchins (West Essex, UK) opens with a totemic statement of intent; a prismatic and chaotic piece of romantic handmade avant-techno, washed in reverb and built from dissonant harmonies…
…Berlin's Selector's Roll debuts with the luscious, rolling shoegaze/ambience of 'Almost A Gaze' and rising London producer and NTS radio DJ Throwing Shade - fresh from two acclaimed EPs through NPIP - provides a slice of seductive kosmiche soul…
…More debuts! Introducing Liverpool producer Kepla with a frayed industrial soundscape beamed in from beyond the 21st century, and mysterious Londoner Carby's raw & rolling piece of early Zomby style stripped down UK funky…
…Closing up is South London producer/composer Jire, who released the acclaimed 'Kiowa Polytope' EP through NPIP in late 2014 at the tender age of 19. His first track since is a fluctuating sonic structure, deep with emotional resonance. A second NPIP EP due end 2015.
Tracklist
1. Sim Hutchins - I Will Unify The Hood Through My Vision
2. Selector?s Roll - Almost A Gaze
3. Throwing Shade - 38 000
4. Kepla - Ordinant 6
5. Carby - Speechless
6. Jire - Sout