---
---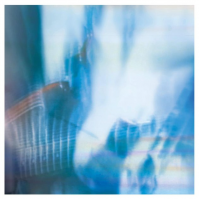 Format
Label
---
EP's 1988-1991
---
EP's 1988-1991, a brand new compilation which draws together their 4 EP releases, Feed Me With Your Kiss, You Made Me Realise, Glider and Tremolo alongside 7 additional rare and previously un-released tracks.
Alongside their EPs, the compilation album features a mixture of rare and unavailable and previously unreleased tracks.
My Bloody Valentine remain one of the most unique and thrilling bands of the last 25 years. Sonic pioneers, they stood alone in the late 80s / early 90s, their two albums sounded like nothing that had gone before.
Tracklist
Disc 1
1. You Made Me Realise
2. Slow
3. Thorn
4. Cigarette In Your Bed
5. Drive It All Over Me
6. Feed Me With Your Kiss
7. I Believe
8. Emptiness Inside
9. I Need No Trust
10. Soon
11. Don't Ask Why
12. Off Your Face
Disc 2
1. To Here Knows When
2. Swallow
3. Honey Power
4. Moon Song
5. Instrumental no. 2
6. Instrumental no.1
7. Glider (full length version)
8. Sugar
9. Angel (previously unreleased)
10. Good For You (previously unreleased)
11. How Do You Do It (previously unreleased)