---
---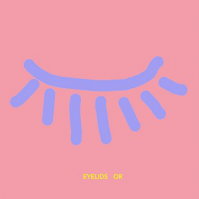 Formats
---

OGEN55CD

CD

£10.00

Expected 11th September 2015

---

OGEN55LP

Long Player

£18.00

Expected 11th September 2015
Label
---
854
---
***Free indie only bonus disc to give away with pre-orders while stocks last***
There's no real A&R department at O Genesis. Nobody has the set task of tracking down bands that can be converted into dollar via some record company band mangling machine. It's way slower and more mellow than that - we all listen to music all the time, it's what we talk to our friends about. One of those friends is Paddy Considine, and his band Riding The Low had supported The Charlatans - he brought us a CD of a band he knew from Portland Oregon and said he'd told them about O Genesis. We all had a listen and we got in touch with the band.
So this is them, Eyelids, or Eyelids OR as they are to be known over here. They have a past involving being members of The Decemberists, Guided By Voices and even one of Stephen Malkmus's Jicks but now's about the present and the future. There's a Big Star, Teenage Fanclub thing which hooked us in but there's way more than that. There's a fully formed album, 854, that's coming out on O Genesis and we've had the chance to cherry pick some extra tracks too including material produced by Peter Buck and songs you'll be whistling for weeks.
So that's it, no A&R department just recommends from friends. Just like it should be.
Tracklist
1. Seagulls into Submission
2. Psych #1
3. Forget about Tomorrow
4. Frame We Filled
5. 854
6. Mile To Wave
7. Abby's Friends
8. Everybody
9. Into The Sun
10. You Are Your Own
11. Floating Underground
12. Say it's Alright
13. From a Distance
14. I Can't be Told (Bonus Track)
15. Psych #1B (Bonus Track)

Free Bonus Disc:
1. Anything Could Happen (cover of The Clean)
2. Bury Me Happy" (cover of The Moles)
3. Only Time Will Tell (cover of John Cale)
4. Halloween (cover of Dream Syndicate)