---
---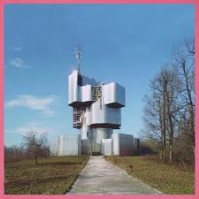 Format
---

TRUE0501

Long Player

£15.00
Label
---
UMO
---
Unknown Mortal Orchestra is the brainchild of New Zealand-born Ruban Nielson, whose defunct power-pop and noise rock band Mint Chicks were gaining steam in his native country, winning five Tui awards, NZ's equivalent of a Grammy, playing the massive Big Day Out Festival, and opening for bands like the White Stripes, Yeah Yeah Yeahs, and TV on the Radio. In 2009, after a fight with his bandmates, the Mint Chicks split and Nielson started working on new solo songs.
Unknown Mortal Orchestra were discovered in late 2010 when Nielson posted a single song to Bandcamp (album opener "Ffunny Ffriends"), which went viral. Fat Possum soon inked the band -- now fleshed out to include Jake Portrait on bass and Julien Ehrlich on drums -- to release their debut.
Unknown Mortal Orchestra is a kaleidoscopic psych-rock gem, which their bio describes as sounding like "Captain Beefheart, Sly Stone, and RZA jamming on some kids' TV theme too dark to ever be broadcast."
Tracklist
1. FFunny FFrends
2. Bicycle
3. Thought Ballune
4. Jello and Juggernauts
5. How Can You Luv Me
6. Nerve Damage!
7. Little Blu House
8. Strangers Are Strange
9. Boy Witch