---
---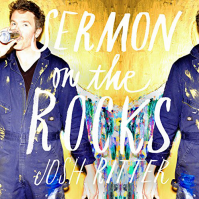 Formats
---

CDPYTH008

CD

£10.00

Expected 16th October 2015

---

CDPYTH009

2 x CD

£13.00

Expected 16th October 2015

X

Deluxe CD with bonus Demos CD.

---

LPPYTH010

Long Player

£16.00

Expected 16th October 2015

---

LPPYTH011

Long Player

£18.00

Expected 16th October 2015

X

Limited indies only blue vinyl + Bonus demos CD.
Label
---
Sermon On The Rocks
---
Deluxe version 2CD includes bonus CD of demos. Super limited indies only LP is on blue vinyl, with the demos CD also included.
Josh Ritter is the definition of an experienced songwriter. After graduating from Oberlin College in 1999 Ritter devoted his life to a songwriting career, releasing albums independently and garnering word-of-mouth popularity. He eventually caught the attention of Irish songwriter Glen Hansard (writer of the song "Falling Slowly" from the movie Once) and was invited to be the tour opener for his band The Frames. This then resulted in Josh gaining international success, with his third record "Hello Starling", becoming a charting hit in Ireland. His songs have been featured on the TV show Parenthood, and in movies like The Other Woman and Typeface. Josh Ritter has so far released 7 studio albums, is an author, husband, father, and is considered one of the best living songwriters by Paste Magazine.
Tracklist
1. Birds of the Meadow
2. Young Moses
3. Henrietta, Indiana
4. Getting Ready to Get Down
5. Seeing Me 'Round
6. Where the Night Goes
7. Cumberland
8. Homecoming
9. The Stone
10. A Big Enough Sky
11. Lighthouse Fire
12. My Man On a Horse (Is Here)