---
---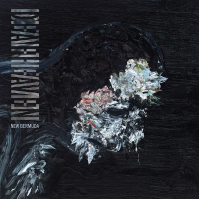 Format
---

8714092742503

2 x Long Player

£20.00

Expected 2nd October 2015

X

Indie only black and white marbled vinyl.
Label
---
New Bermuda
---
San Francisco's Deafheaven found massive critical success when their 2013 album Sunbather was an unexpected crossover hit, earning the band a 92/100 Metacritic score and ending the year as the best reviewed album of 2013.
No one could have anticipated a band that drew from equal parts Weakling and My Bloody Valentine ascending to such heights, and that incomprehensibility added to the band's singularity and allure. Two years later, founding members George Clarke and Kerry McCoy began working on their ANTI debut, New Bermuda, with a new perspective.
Tracklist
1. Brought To The Water
2. Luna
3. Baby Blue
4. Come Back
5. Gifts For The Earth