---
---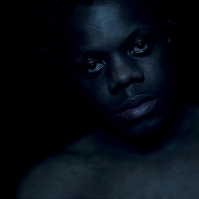 Formats
---

RS1509CD

CD

£10.00

Expected 25th September 2015

---

RS1509LP

Long Player

£18.00

Expected 25th September 2015
Label
---
Darker Than Blue
---
An unswervingly honest, highly personal album – Blue Daisy distills
his personal experiences in to this cinematic meditation on the clash
between the forces of dark and light, good and evil.
Wrestling with inner and outer demons he leads us on an intense
spiral of a journey fuelled by uncomfortable truths, sleepless nights,
love, loss, religion, faith and doubt. Unconfined to a genre, the record
traverses brooding rock, intense rap, blues and is imbued with a punk
attitude and aesthetic throughout.
The album displays a dazzling array of sonics, the gospel overtones of
'My Heart', the caustic battle hymn of the title track, to the blisteringly
anthemic 'Gravediggers'.
Blue Daisy is vocalist, musician and producer Kwesi Darko. The
North Londoner's ambition to make timeless music has resulted in a
slow stream of high-caliber releases and thrilling, increasingly
adventurous live shows. His debut single was awarded Pitchfork's
coveted 'Best New Track' status, and album, The Sunday Gift, was
warmly received and heralded as Electronic Album of The Year by
MOJO magazine. In 2013 he rebooted and embarked on a new
chapter by unleashing the defiantly NSFW track Fuck A Rap Song –
The Guardian's Single Of The Week – opening for Public Enemy,
featuring and producing on Tricky's album and starting what would
eventually become Darker Than Blue.
Tracklist
1. My Heart
2. Daydreaming
3. Home
4. Alone
5. Darker Than Blue (Interlude)
6. Darker Than Blue
7. Six Days
8. Heroine
9. We're All Gonna Die
10. Let's Fly Tonight
11. Gravediggers
12. You & Me