---
---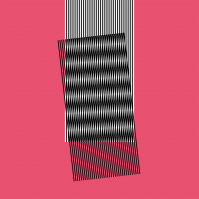 Formats
---

---

WIGLP313

Long Player

£18.00

---

WIGLP313X

2 x Long Player

£25.00

X

Deluxe heavy weight vinyl, includes bonus EP.
Label
---
Why Makes Sense?
---
Recorded in Oxfordshire and London and produced by Hot Chip with Mark Ralph, Why Make Sense? is the band's follow up to 2012's critically acclaimed In Our Heads.
Due to a unique and bespoke printing technique, new album "Why Make Sense?" will come in one of 501 different colours. Combined with subtle variations of the design, this means every copy of the album, on both CD and LP, will feature completely unique artwork.
Tracklist
1. Huarache Lights
2. Love Is the Future
3. Cry for You
4. Started Right
5. White Wine and Fried Chicken
6. Dark Night
7. Easy to Get
8. Need You Know
9. So Much Further to Go
10. Why Make Sense?

2 Disc Bonus EP:
1. Burning up
2. Separate
3. Move With Me
4. Re-harmonize