---
---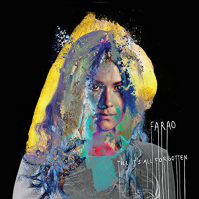 Formats
---

FTH235CD

CD

£10.00

Expected 11th September 2015

---

FTH235LP

Long Player

£18.00

Expected 11th September 2015
Label
---
Till It's All Forgotten
---
Till It's All Forgotten arrives with the conviction of a threat, and the
grace of vengeance. Farao – musical identity of Norwegian singer,
songwriter, and musician Kari Jahnsen – delves into the liberation of
her debut album. Till It's All Forgotten is an artistic statement wrought
with intense emotional and musical craft, marked by Jahnsen's
determination to conquer, to wrestle desperation from the still water of
apathy.
Hailing from Ulnes, a village of 500 people in the Nordic mountain
valley of Valdres, Farao makes enchanting and adventurous pop
music, tinged with celestial electronics and earthen orchestration. The
now London-based Farao's songs bear a vibrant surface beauty while
taunting the depths within, reflecting the dramatic yet serene
environments of her remote origin.
Jahnsen took to Iceland in Spring 2014 to record her first album,
following the acclaimed self-titled EP of earlier that year. Working
intuitively with producer Mike Lindsay (of London experimental band
Tunng), Jahnsen was free to make bold artistic decisions without
reservation. A studied musician, Jahnsen composed and performed
all instruments except brass and drums on Till It's All Forgotten's ten
songs, creating a suite of music that is otherworldly and entirely her
own.
Tracklist
1. TIAF
2. Bodies
3. Hunter
4. Maze
5. Feel
6. Anchor
7. Warriors
8. Silence
9. Fragments
10. Are You Real