---
---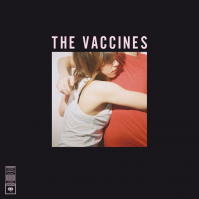 Formats
---

---

88697841451

Long Player

£15.00
Label
---
What Did You Expect from the Vaccines?
---
Oh, how some people will love to hate The Vaccines.
The bad news for all the poison keyboards and general chin-stroking haters of success is that despite feeling as manufactured as a box of Lego, The Vaccines are in fact good. Hell, they're really good, and What Did You Expect From... delivers to its carefully chosen demographic in spades, underlining a potential which even the über cynical would be forced to admit points to the kind of success the band themselves seem fairly ambivalent about. Or at least that's what they say in public.
Tracklist
1 — Wreckin' Bar
2 — If You Wanna
3 — Lack of Understanding
4 — Blow It Up
5 — Westsuit
6 — Noergaard
7 — Post Break Up Sex
8 — Under Your Thumb
9 — All In White
10 — Wolf Pack