---
---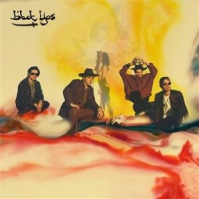 Formats
---

X

Free Mix Tape Whilst Stocks Last

---

X

Free Mix Tape Whilst Stocks Last
Label
---
Arabian Mountain
---
Founding fathers of Atlanta's "flower punk" movement the Black Lips return with 'Arabian Mountain', their sixth full-length album. 'Arabian Mountain' was recorded between Brooklyn and Atlanta over the last few months of 2010 and with the collaborative assistance of celebrated DJ and producer Mark Ronson, Lockett Pundt of Deerhunter, and a human skull with a microphone jammed into it.
Arabian Mountain also marks the first time the Lips have worked with an outside producer. Mark Ronson, best known for his production work with the likes of Nas, Adele, Kaiser Chiefs, Duran Duran, Lily Allen, and Amy Winehouse, recorded nine of the album's tracks at MetroSonic studios in Williamsburg, Brooklyn, amid a 10-day bender of late nights and one hospital visit. He then came back to Atlanta's Living Room studio for an additional 5 days to add the finishing touches.
"I was already a fan of the Black Lips coming into it and I definitely didn't want to fuck up anything," Ronson told Rolling Stone in December. And fuck up he did not. The production tests the limits of modern amplification technology, harkening to the full, meaty sound of Fun House or Lola Versus Powerman or whatever your favourite record of 1970 is.
Tracklist
1 — Family Tree
2 — Modern Art
3 — Spidey's Curse
4 — Mad Dog
5 — Mr. Driver
6 — Bicentennial Man
7 — Go Out and Get It
8 — Raw Meat
9 — Bone Marrow
10 — Lie (Bradley)
11 — Time (St. Pe)
12 — Dumpster Dive
13 — New Direction
14 — Noc-a-Homa
15 — Don't Mess My Baby
16 — You Keep On Running