---
---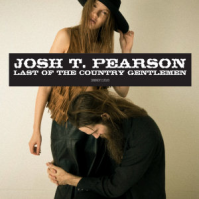 Formats
---

---

CDSTUMM326ART

2 x CD

£10.00

X

Comes with an exclusive A2 Screen Print advertising his instore at Rise Bristol 25/11/11 as designed by Adrian from the store and as printed by Jacknife.

---
Label
---
Last Of The Country Gentlemen
---
Josh T. Pearson's debut solo album is a collection of seven songs drawn from the lessons of what he describes as "a rough year"; songs that are personal, powerful, painful, songs that move with their honesty, that offer hope from the trials he's suffered and survived. The songs were recorded in a Berlin studio in two nights, freshly written and committed to tape after Josh saw how they affected audiences when he played them. It is the bravest album you'll hear in 2011.
Josh T. Pearson is a musician from Texas. His father was a 'fire and brimstone' style southern preacher and this strict religious upbringing has informed much of his musical output.
Josh formed the short-lived but critically acclaimed band Lift to Experience, who released one double album concept record, 2001's The Texas-Jerusalem Crossroads, before splitting up soon after.
So beloved by John Peel were they that he had them record three sessions in five months and were included in the Best Peel Sessions of all time.

Tracklist
1 - Thou Art Loosed
2 - Sweetheart I Ain't Your Christ
3 - Woman, When I've Raised Hell
4 - Honeymoon's Great! Wish You Were Her
5 - Sorry With A Song
6 - Country Dumb
7 - Drive Her Out