---
---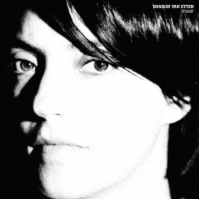 Format
Label
---
Tramp
---
Sharon Van Etten's 2009 album Epic was an understated masterpiece. It saw her nominated for DiS' album of the year and garner a raft of high-profile admirers, including the likes of Bon Iver and The National. Yet with her career blossoming, the opposite was true of her personal life. Finding herself homeless, Van Etten spent 14 months in the studio with The National's Aaron Dessner, picking over the bones of a shattered relationship. The resulting record, Tramp, reflects the period well – musically, it reaches new heights of richness, urgency and confidence, while lyrically it's every bit as intense and piercing as the back story would suggest.
It's no coincidence that the album cover eschews the wispy artist's rendering of Van Etten's face from her previous releases in favour of an uncompromising head-shot photo – as much as anything, Tramp is a record of its maker's frankness and courage, by turns painfully stark and stomach-churningly thrilling. Van Etten's ruminations are dispatched through gritted teeth, fraught with tangible angst – indeed, in less careful hands, Tramp could easily have been a decidedly angry album, especially on heavier tracks such as 'Serpents' – but her girlish sultriness instead lends immense tenderness and poignancy to proceedings.
If Epic was a hidden treasure, Tramp feels like Sharon Van Etten's career-defining album. It's a wonderful record, a colossal achievement, and features some of the most breathtaking, moving and downright beautiful music you'll hear all year.
Tracklist
01. Warsaw
02. Give Out
03. Serpents
04. Kevin's
05. Leonard
06. In Line
07. All I Can
08. We Are Fine
09. Magic Chords
10. Ask
11. I'm Wrong
12. Joke Or A Lie