---
---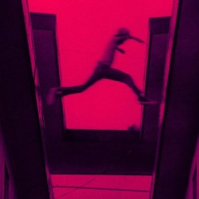 Format
The Ecstatic
---
It's been three years since Mos Def's last album, True Magic, and that wasn't anything to crow about - a tossed-off botch of a record that screamed of contract-filler, suggesting Brooklyn rapper Dante Terrell Smith was enjoying his new life as Hollywood character actor so much that time spent back on the mic felt like time wasted. Three years later, though, and The Ecstatic catches the former Black Star MC back on top of his game, lining up beats from Madlib, Oh No and J Dilla and tackling them with a new confidence, scope and narrative thrust.
The opening run of tracks certainly sounds like an MC out to cover a lot of ground. Supermagic erupts on a hacked-up sample of psychedelic Turkish songstress Selda Bagcan, tight rhymes spat over wailing guitar lines. Next, Twilite Speedball pulls it back to grey cityscapes, all tight angles in dark alleys, boxed in by horns with Mos reeling off narcotics like a dealer looming from the shadows: ''Bad news and good dope! powder, potions, pills, smoke''. But then Auditorium shoots back out East again, a Bollywood-tinged production from Madlib that sees Mos sharing the mic with Slick Rick on a track that weaves a tale of post-occupation conflict in Iraq. They used to call Mos Def backpack rap, and on The Ecstatic, it's like he's made the term his own, zig-zagging across borders and pulling inspiration from all directions.
This somewhat patchwork approach to audio sourcing, though, hasn't muddied the clarity of Mos Def's narrative. Lead-off single Life In Marvellous Times sees him trace his days from 5th grade, ''the pre-crack era'', to the present, all to a dramatic electro soundtrack courtesy of Ed Banger associate Mr Flash. The penultimate History with former Black Star partner Talib Kweli, meanwhile, uses the Dilla beat to good effect, looking back but never lapsing into lazy nostalgia. ''Ten years ago we made history, they missing us'', raps Kweli. ''Don't call it a comeback,'' chimes Mos Def. But that's what it is.