---
---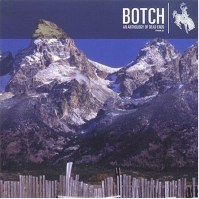 Format
Label
---
An Anthology Of Dead Ends
---
When Botch disbanded in 2002, they left behind one last statement in the form of this EP. Only six tracks long, it showcases both their brutal math-core side alongside their incredible control of dynamics and build-up. It is both a tragic final showing of a much missed band and a strident middle finger to any who felt their powers were waning.
The first track, 'Spaim' is a short introduction to the carnage that is 'Japam'. Without pausing to draw breath the band then lurch into 'Framce' and 'Vietmam' both of which showcase the guitar playing prowess of Dave Knudson and drumming skills of Tim Latona as well as the throat ripping screams of main man Dave Verellen. This is math-core at its finest, brutal and uncompromising, technically proficient and dizzying in its complexity; the influence of these four musicians can be felt in everyone from Dog Fashion Disco to Dillinger Escape Plan. It is track 5, 'Afghamistam' that the real surprise comes. Harmonised singing forms over a piano motif and the track meanders along to its conclusion (increasingly frenzied murmuring voices forming the hypnotic backdrop to the music which does not move beyond a gentle canter) before all hell lets loose as it segues into the final track 'Micaragua' which is strewn with feedback, violent screams and some awesomely powerful drumming. Having fallen into a reverie during the pervious song, 'Micaragua' is a behemoth of a song that brings the EP to a shuddering, cataclysmic close.
If you have never heard Botch, then this is a fabulous place to start as it forms a concise précis of all their skills in one short package. Presented in a digi-pack (Hydrahead are a label who always seem to take care to present their artists work appropriately) and never less than inspiring, this EP is a powerful; farewell from a collection of unique talents.