---
---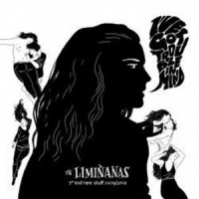 Format
---

BEC5156109

Long Player

£15.00
Label
---
(I've Got) Trouble In Mind
---
Record flippers be damned! Trouble in Mind proudly presents the long-awaited (& often requested) compilation of The Limiñanas out-of-print singles & compilation tracks, some making their first appearance on vinyl! Ever y non-album track you need is here, from the OOP Hozac single, to the TiM 2011 limited tour single to their appearances on various compilations & tributes, all in one handy place.
While singles collections can sometimes be dodgy, mismatched affairs, "(I've Got) Trouble In Mind" flows like a proper album, & that stands as a testament to the unwavering vision of core members (and husband & wife team) Lio & Marie. The band's fusion of traditional French " ye ye" stylings with the cigarette-smoking cool of the New York underground of the late-Sixties has dazzled listeners since it 's inception making the live unit the toast of concert stages worldwide.
Between stunning originals like the black-laced banger "I'm Dead" & the Suicideesque organ grinder "Je m'en vais" are stunning comp tracks like the band's cover of tunes by the Beach Boys (from a MOJO magazine covermount cd), The Troggs ("Tu es a moi" from the 2012 RSD 4-way split), Jay Reatard ("An Ugly Death" from a French tribute album) & more! In addition, we get to hear unreleased tunes like the band's cover of the Phil Spector tune "Christmas" originally performed by Darlene Love & the smoky, instrumental "A Dead Swan".
Tracklist
1. Intro By Evan 'Funk' Davies
2. I'm Dead
3. Migas 2000
4. Je M'en Vais
5. (I've Got) Trouble In Mind
6. Tu Es A Moi
7. I Know There's An Answer
8. La Fille De La Ligne 15
9. Mobylette
10. An Ugly Death
11. Christmas
12. Liverpool (Feat. Lio)
13. A Dead Swan