---
---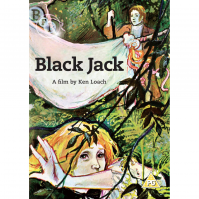 Format
BLACK JACK
---
A film by Ken Loach
Based on Leon Garfield s popular novel, this long-unseen film adaptation from celebrated British filmmaker Ken Loach is an adventure story which will capture the imagination of adults and children alike.
When honest young Tolly Pickering is forced on the run with a villainous ruffian named Black Jack adventure and mishap are never far away. As the two enter a world of bodysnatchers, private lunatic asylums and travelling fairs they find friendship in the most unlikely places.
With Chris Menges beautiful photography, enchanting performances by its charismatic young cast and Loach s gentle, observational style Black Jack received the Critics Award at the 1979 Cannes Film Festival.