---
---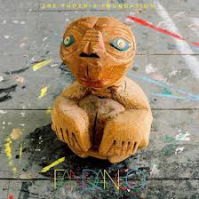 Formats
---

---

MI0264LP

2 x Long Player

£18.00
Label
---
Fandango
---
New Zealand's "The Phoenix Foundation", leading lights of the mini Kiwi pysch rock invasion with Connan Mockasin, Unknown Mortal Orchestra, Opossum and Lawrence Arabia, are set to return with their new double album 'Fandango'.
The band, who had a critical and commercial hit with 2011's album 'Buffalo', have returned with an expansive, bold and gloriously rich statement on 'Fandango'.
Clocking in at an uncompromising 78 minutes, the album sees the band explore a range of moods and musical threads, from the glowering motorik opener of 'Black Mould', the slick yacht rock of 'Sideways Glance to the end-of-the-party psyche-folk of 'Modern Rock'.
Tracklist
CD 1

1. Black Mould
2. Modern Rock
3. The Captain
4. Thames Soup
5. Evolution Did
6. Inside Me Dead
7. Corale

CD 2

1. Supernatural
2. Walls
3. Morning Riff
4. Sideways Glance
5. Friendly Society