---
---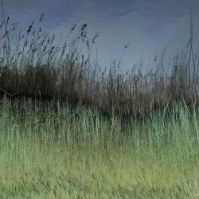 Formats
---

---

INFECT156LP

2 x Long Player

£18.00

X

Double Vinyl
Label
---
Field Of Reeds
---
The CD includes gatefold format artwork that folds out to show aerial imagery of the band, a 12-page booklet, embossed and spot varnished finishes, lyrics, scanned musical-working drawings and sketches.
The LP features two 331⁄3 rpm LPs, three sides of which are playable; the fourth side contains an etching. The vinyl comes with polythene lined paper record sleeves, two 111⁄2 inch square inserts, which contain lyrics and artwork, and embossed and spot varnished finishes.
The wait is over. Amidst a haze of anticipation, These New Puritans release the follow up to their critically acclaimed album 'Hidden'.