---
---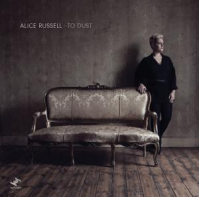 Formats
---

---

---

TRULP270

Long Player

£13.00
Label
---
To Dust
---
The much loved soul and blues singer-songwriter Alice Russell releases her fifth solo album, 'To Dust', on 25th February 2013 via Tru Thoughts.
The first single, "Heartbreaker", is out now, highlighting the crisp, cutting edge production and eclectic influences which nestle alongside a love of vintage soul and gospel at the core of Alice Russell's style, a sound honed with co-writer/producer TM Juke.
'To Dust' sees Alice exploring every letter of the soul lexicon and beyond to create her own dynamic sound; from the punchy, Prince-esque strut of "Hard And Strong" to the epic intensity of the title track, which could easily be the next Bond theme. Through the heartstring tugging "I Loved You"; the sonically smooth yet emotionally raw "Twin Peaks"; to the pulse-quickening build of "Let Go (Breakdown)" and psychedelic social consciousness of "Citizens", Alice Russell is never less than scintillating as she displays emotions so real you feel you could reach out and touch them, and a voice of unparalleled versatility. The idiosyncratic structure of the record, peppered with interludes and reprises, makes for a unique listen and a satisfyingly whole 'album' experience.
Tracklist
A To Z
Heartbreaker Pt 2
For A While
Heartbreaker
I Love You Interlude
Hard And Strong
To Dust
I Loved You
Twin Peaks
Heartbreaker Interlude
Let Go (Breakdown)
Drinking Song Interlude
Citizens
Different (Bonus Track)