---
---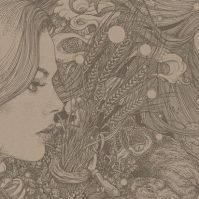 Format
---

SILLP1440

Long Player

£30.00

X

White coloured vinyl. Limited to 600 copies in the UK.
Label
---
Wicker Man OST
---
The 40th Anniversary Edition has a different track listing to the preceding OST double album, selecting only the songs to make a single LP. Giovanni had always intended to release the soundtrack on vinyl as an album of songs, but this never happened due to the film's troubled past,and consequently the existing soundtrack includes extra incidental music.
This pressing is unique, presenting the music as an album of those songs - the only time Paul Giovanni's musical vision for the film has been accurately represented on record.
Tracklist
SIDE ONE
1. Corn Rigs
2. The Landlord's Daughter
3. Gently Johnny
4. Maypole
5. Fire Leap
6. The Tinker Of Rye

SIDE TWO
1. Willow's Song
2. Procession
3. Chop Chop
4. Lullaby
5. Festival / Mirie It Is / Sumer Is A-Cumen In