---
---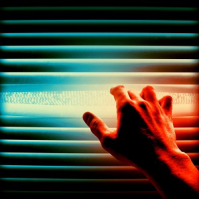 Formats
---

---

X

Orange coloured vinyl limited 600 copies in the UK.
Label
---
Are Law Unit
---
Death Waltz Recording Company are proud to bring you an all-new aural experience via the latest installment of the Death Waltz Originals imprint. LAW UNIT is a brand new creation by maestros Umberto (PROPHECY OF THE BLACK WIDOW, NIGHT HAS A THOUSAND SCREAMS) and Antoni Maiovvi (YELLOW, DELTA CITY), an original concept that in the composers' own words "moves past the retro-futurist works of their individual solo releases to explore a world of early industrial and experimental music". The resulting album is made up of ten dangerously cool and evocative cuts, the kind of tracks that put you in the mood for LA circa 2019, or the Detroit of 1987.

LAW UNIT feels like exactly that; to paraphrase a certain TV show, "a lone crusader in a dangerous world". Like a one-car journey into the night of Hades, dissonant synths and intent percussion surrounding you at every move. The cacophony at times is terrifying, the apocalyptic feeling echoing through distant electric guitars and sampled vocal chorus, following you, hunting you. Or are you hunting them? But what makes this record doubly worth your time are the snatches of beauty, of wonder, hidden within Reflective synth lines, guitar, sometimes ambient, other times in the foreground. LAW UNIT is a masterpiece of hard beats and harder synths that you'll want on your stereo when you're making that next trip into the dark unknown.
Tracklist
A1. Gold Digging
A2. Taxidermy
A3. Butcher
A4. Continuity
A5. Bonethugs
B1. Icebox
B2. Defenestrate Thyself
B3. Rope
B4. Bloodsucker
B5. Maria