---
---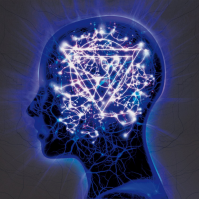 Formats
---

PIASR750CDX

CD

£10.00

Expected 19th January 2015

---

PIASR750CDDVD

2 x CD

£12.00

Expected 19th January 2015

---

PIASR750CDDVDB

2 x CD

£40.00

Expected 19th January 2015

---

PIASR750LP

Long Player

£18.00

Expected 19th January 2015
Label
---
Mindsweep
---
'THE MINDSWEEP' will be released in the UK on Monday 19th January 2015, via Ambush Reality / Play It Again Sam, and is the result of a month spent at Chapel Studios in Lincolnshire last spring, once again with Dan Weller in the producer's chair.
The album's twelve tracks were mixed by Jeremy Wheatley (The Vaccines, Dizzee Rascal, Sugababes, Bon Jovi) in London through summer 2014.
'The Mindsweep' comes almost exactly three years to the day after the the release of the band's last full-length album, 'A Flash Flood Of Colour'. On release, '… Flash Flood' entered the UK midweek chart at #1 and continued the band's journey both musically and physically, touring around the world at least twice during the album campaign and seeing large sold out shows in territories as far-flung as Russia, Indonesia and Weston-Super-Mare.
2013 saw Enter Shikari release three stand-alone singles (once again recorded with Dan Weller), headline the second stage at Download Festival, headline the UK Warped Tour at London's 10,000 capacity Alexandra Palace, and form an electronic alter-ego called Shikari Sound System to headline a stage at Reading & Leeds Festivals.
So far in 2014, the band have toured the USA as a main stage act on the legendary Warped Tour, played massive shows in Russia, performed at Reading & Leeds Festival and are currently on a short tour of Central / Eastern Europe.
Not bad for a 'year off'.
On the subject of 'The Mindsweep', vocalist Rou Reynolds had this to say ; "We pushed ourselves vocally with some of the rawest angriest vocals we've ever done as well as some of the most dulcet and delicate. It's even more diverse than normal as we've built more confidence and fearlessness to widen our influences further. Melody and aggression will always be an important side of what we do, but with this album there was also a concerted effort to concentrate on texture too. Alongside the core of our guitar, bass, drums, electronics set-up, there's so much new instrumentation and orchestration. Writing for and recording woodwind, brass and strings was so rewarding and really felt like it brought a new dimension to the music. Just can't wait to play these songs live now!"
Tracklist
1. The Appeal & The Mindsweep I
2. The One True Colour
3. Anaesthetist
4. The Last Garrison
5. Never Let Go Of The Microscope
6. Myopia
7. Torn Apart
8. interlude
9. The Bank Of England
10. There's A Price On Your Head
11. Dear Future Historians...
12. The Appeal & The Mindsweep II