---
---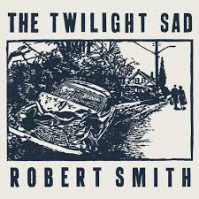 Format
Label
---
It Never Was The Same
---
Following on from last year's widely acclaimed fourth album, Nobody
Wants to Be Here and Nobody Wants to Leave, Scotland's The
Twilight Sad today return with the news that a third single from the
album, 'It Never Was the Same', will see a release on Fat Cat
Records. It comes bolstered by the fact the AA-side will also include a
cover of album highlight 'There's a Girl in the Corner' by The Cure's
Robert Smith.
It's a perfect way to cap off what's been a whirlwind period for the
band with Nobody Wants to Be Here and Nobody Wants to Leave
drawing rave reviews from publications including the Sunday Times,
the Quietus and Q, alongside topping Drowned in Sound's best
albums of 2014 and earning a rare perfect ten from the site, finishing
second in the Skinny's list, third in Popmatters' indie rock albums of
the year, and topping Any Decent Music's Scottish albums of the year;
touring extensively across both the United States and Europe; and a
string of very well-received performances at this year's SXSW
reiterating the band's ongoing relevance on either side of the Atlantic.
Tracklist
1. It Never Was The Same
2. There's A Girl In The Corner