---
---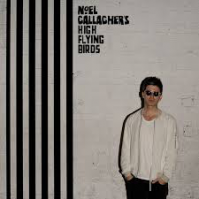 Formats
---

JDNCCD18

CD

£10.00

Expected 2nd March 2015

---

JDNCCD18X

CD

£15.00

Expected 2nd March 2015

X

2CD version w/ extra tracks

---

JDNCLP18

Long Player

£20.00

Expected 2nd March 2015

X

180g Gatefold Sleve
Label
---
Chasing Yesterday
---
Noel Gallagher is back!
Johnny Marr performs on the closing track, which will be the second single from the album. "He's a very enthusiastic artist and I tried to get him to play on 'What A Life', Gallagher said. "He's a truly great guitarist and he has something that nobody else has. He's amazing, a top man."
Confirming details of 'Chasing Yesterday', Gallagher said: "I've never been involved in two successful albums in a row. After '…Morning Glory?', we [Oasis] blew the one after that."
The lead single from 'Chasing Yesterday' will be 'In The Heat Of The Moment'. Speaking about the song, Noel said: "The first single was the last track to be recorded. It's called 'In The Heat Of The Moment'. Is it great? Of course it is. What does it mean, it doesn't mean anything."
The album was self-produced after Gallagher's regular producer, Dave Sardy, was unavailable to work on the record. "I enjoyed the freedom of it but not the responsibility," Noel said. "I'm used to asking people, 'What are we doing today?' and then people were asking me that question. I finished it the day after the World Cup final. I finished it early, I've been sitting on it a while, it's been burning a hole in my pocket."
Tracklist
Disc 1

1. Riverman
2. In The Heat Of The Moment
3. The Girl With X-Ray Eyes
4. Lock All The Doors
5. The Dying Of The Light
6. The Right Stuff
7. While The Song Remains The Same
8. The Mexican
9. You Know We Can't Go Back
10. Ballad Of The Mighty I

Disc 2

1. Do The Damage
2. Revolution Song
3. Freaky Teeth
4. In The Heat Of The Moment (Remix)