---
---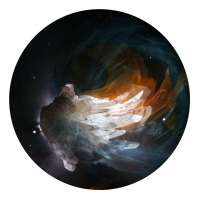 Formats
---

---

INV129LP

2 x Long Player

£20.00

X

180 gm Double White Vinyl
Label
---
Lights
---
The Fauns will release sophomore album Lights through Invada Records on December 2 2013. The Bristolian five piece have just finished touring with French synthwave pioneer College on his rare UK live dates last month-, having previously played alongside the likes of The Pains of Being Pure at Heart, Anika, The Telescopes, Savages and Ulrich Schnauss in the past couple of years.
'Lights' is the successor to The Fauns' self-titled debut album (put out through their own Laser Ghost Recordings label), which, released in 2009 with no promotional muscle, went on to pick up radio support from 6Music's Steve Lamacq and shift over five thousand copies purely by word of mouth. The organic success of The Fauns also garnered a valuable champion of the band in the form of Hollywood soundtrack composer Clint Mansell, (Moon, Black Swan, Requiem For A Dream) who remixed the album cut 'Fragile' for a limited edition Record Store Day 12", all 1000 copies of which sold out in under a day.
Produced by the band's own Michael Savage and engineered by well-respected Bristol figures Jim Barr and Tim Allen, Lights pits the barely-there vocals of front-woman Alison Garner (Hyetal) against guitar work which is by alternate turns both all-consuming and intimate. Whilst the shoegaze-indebted elements of the band's sound still shimmer as brightly as they did on The Fauns, Lights finds them imbued with new purpose- see the instrumental squalls which punctuate album stand-out 'Seven Hours', or the interlocking guitar figures of '4AM', resonating with the atmospheric tendencies of the XX. Michael Savage's exhaustive knowledge of film & sound-tracking permeates Lights; 'Point Zero' and 'Rise' are sequenced as ambient episodes in homage to the astral soundtracks of Moon andSolaris (created by band heroes Mansell and Cliff Martinez), whilst elsewhere a rather more overt nod is made to film scoring with the motor engine-sampling crescendo of the Tron-esque 'Let's Go'. With an extensive major city European tour alongside French post-rockers Alcest (at the band's personal invitation) already confirmed for early 2014, and headline dates to be announced later this year, Lights may well see the full realisation of the burgeoning success of The Fauns.
Tracklist
1. Point Zero
2. Seven Hours
3. Ease Down
4. In Flames
5. Nothing Ever
6. Lights
7. Rise
8. 4am
9. With You
10. Let's Go
11. Give Me Your Love