---
---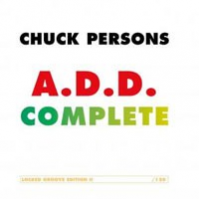 Format
Label
---
A.D.D Complete
---
UK Record Store Day edition limited from the man behind Ohnetrix Point Never. Limited to 360 copies on 7'' Vinyl.
Person's eccojams Vol. 1 & 2 were celebrated mixes on the underground cassette & blog circuits, comprised of many samples used to construct Oneohtrix Point Never's acclaimed "Replica" album.
Persons' "eccojams" belong more to the conceptual realm than they do the song. Altered FM radio frequencies are looped ad infinitum, creating a mantric /poetic effect, and have garnered accolades from the likes of Simon Reynolds, Antony Hegarty, and even Michael Stipe.
The A.D.D. COMPLETE 7" features a ton of fresh and unreleased eccojams, alongside a litany of samples used in the construction of OPN's Replica album. They are presented on vinyl with a series of three randomized speedruns unique to three b-side versions of the 7".