---
---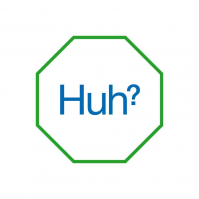 Format
Label
---
Sweet Heart Sweet Light
---
Pity poor Jason Spaceman, guiding force behind Spiritualized.
Having already undergone the prolonged hospitalisation for double pneumonia so movingly outlined in 2008's Songs in A&E, no sooner had he completed recording the basic tracks of this follow-up than he suffered a further six months of medical treatment, delaying the final mixing process.
Under the circumstances, another extended bout of recuperative gloom like its predecessor would be excusable, but Sweet Heart Sweet Light is instead infused with an uplifting lust for life illuminated by his earlier close brush with death. The intimations of mortality still hang around certain tracks, but this time they serve as spurs to creativity. The most common recurrent theme in the lyrics is of making the best use of such time as remains: "Ain't got time to make no mistakes"; "Here today, and then we're gone"; and most nakedly of all in "Freedom", "I'm living my life on a prayer now, got no right to be here".
Love is another constant here, notably in "Hey Jane", the opening tribute to "the love of my life", which furnishes the album's title. It's a lovely, ebullient rolling groove in the Neu! style, with Spaceman's weary voice borne up by the underpinning wordless backing vocals. And in "Too Late", he offers a lilting paean to love in which the tuba bass lends a quaintly bathetic touch to the piano and string arrangement. It's probably the closest he'll ever come to writing a standard, as befits a song with sentiments like "Love lights the flame when there's hearts that can burn".
But it's not all sweetness and light, as he admits he "used to care, but I took care of that" in "You Get What You Deserve", one of the album's most musically intriguing pieces. Opening on a two-chord organ pad and streaky Oriental strings, it builds via squally guitars to a thunderous keyboard cacophony that belies Spaceman's assertion that he's "lost all of my emotion". Elsewhere, "Headin' for the Top Now" bravely blends tortured guitar noise with a chanting children's choir, while "I Am What I Am" (co-written with the newly resurgent Dr John) sounds like a cross between Spiritualized's standard Velvet Underground-style grind and Leon Russell's gospel-rock, with madly squawking free-jazz saxes muscling in whenever they spot a gap. It's as joyous an affirmation that, far from losing his emotion, he's as engaged as ever with the sheer visceral thrill of music.
From that point on, however, the album coasts to its conclusion on a trio of more soothing songs dedicated to putative saviour figures, reeds and strings adding depth to "Mary" while the poignant "Life Is a Problem" employs an old gospel conceit in likening Jesus to an automobile (and, later, an aeroplane) headed for heaven. Finally, Spaceman's 11-year-old daughter Poppy chimes along with dad on "So Long You Pretty Thing", another plea to Jesus: as banjo plunks wanly over a bed of organ and guitar, the weary singer slips into an anthemic coda chant that seems to bid wistful farewell to rock'n'roll and its associated spirit and culture, while affirming, once again, the redemptive quality of music itself.