---
---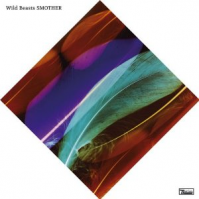 Formats
---

X

Shipping with bonus 'postcards'

---

X

Shipping with bonus 'postcards'
Label
---
Smother
---
*** Presales shipping with a set of Wild Beasts postcards***
Cumbria's favourite sons Wild Beasts established themselves as musical deep sea divers on 2009's acclaimed 'Two Dancers', pushing the staid boundaries of the current crop of indie rock with songs that were both catchy and kaleidoscopic. Their return on spellbinding new album 'Smother' emphatically restakes their claim as one of the most fascinating bands currently in operation.
There's no way to dress it up; from first play, 'Smother' is a breathtaking record. Opener 'The Lion's Share' sets the tone with its haunting, melancholy vocal, as ideal an introduction to singer Hayden Thorpe's somersaulting voicebox as any of Wild Beasts' older material. Simple piano arrangements are underscored with a chugging electro pulse that ebbs and flows with sinister intensity.
One of the most endearing things about Wild Beasts is that they somehow take a recognisable band template and completely revitalise it, creating sounds that feel completely, unequivocally fresh.
Tracklist
1 - Lion's Share
2 - Bed Of Nails
3 - Deeper
4 - Loop The Loop
5 - Plaything
6 - Invisble
7 - Albatross
8 - Reach A Bit Further
9 - Burning
10 - End Come Too Soon