---
---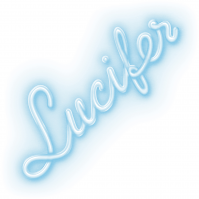 Format
---

WEIRD011LP

Long Player

£13.00
Label
---
Lucifer
---
It is a true pleasure to announce 'Lucifer' - the third full length release from West Coast duo Peaking Lights, which will be released by Weird World on Monday the 18th of June 2012. With it, the golden duo of Aaron Doyes and Indra Dunis continue to crystallize their mesmerising sound and find new dimensions within.
Recorded in Brooklyn at Gary's Electric studio over the course of a month and self-produced with the help of engineer Al Carson (Yeasayer, Oneohtrix Point Never), Peaking Lights consider 'Lucifer' a nocturnal version of their sound. "To us this record is about play and playfulness, unconditional love, rhythms and pulses, creation and vibration," says Coyes. 'Lucifer' is also Peaking Lights' most ambitious release to date in terms of its approach and scope – boasting much to please anyone previously seduced by the genre-defying, gritty grooves and enchanting, sensual melodies of the band's earlier work but also proving an altogether more heavy, propulsive and focused effort. Incredibly, there's even space within 'Lucifer' for Coyes and Dunis' already insanely broad palette of influences to widen even further – touches of analogue electronic dance music, sound collage and straight up pop joining the dub, krautrock and minimal disco of '936' in a hypnotising concoction.
To celebrate the record's announcement, Aaron and Indra have put together a new series of their much beloved mix tapes that will be appearing sporadically at http://www.lucifer.fm over the next weeks and months. The first is available now and a few distant glimpses of 'Lucifer's many spoils can be found amongst its deep-digs.
LP version - Single LP , embossed sleeve, coloured vinyl with download codes & special poster inside
Tracklist
1. Moonrise
2. Beautiful Son
3. Live Long
4. Cosmic Tides
5. Midnight
6. Lo Hi
7. Dream Beat
8. Morning Star