---
---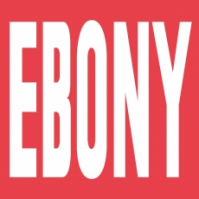 Formats
---

---
Label
---
Black Is Beautiful
---
Dean Blunt and Inga Copeland, the core duo behind Hype Williams, will release an album called Black is Beautiful this April on Hyperdub.
Black is Beautiful shows the Blunt and Copeland keeping up their thoroughly spaced out vision of hip-hop and R&B, as well as their usual mischievousness: as you can see, the tracklist leaves a lot to the imagination, and the cover art boldly displays a word other than the album title. A press release claims the record was made during a time that was particularly difficult for them, in part because Blunt was "implicated in being behind a one night robbing spree across 16 taxidermists based in London and the South East, allegedly only for racoons." (He somehow got out of it by joining the Nation of Islam, or so the story goes.)
Blunt and Copeland will support the album with a string of gigs across Europe and the US this spring, starting next month in Glasgow and finishing in San Francisco at the end of April.
Tracklist
1 (venice dreamway)
2
3
4
5
6
7
8
9
10
11
12
13
14
15