---
---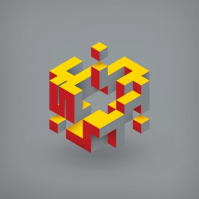 Format
Label
---
Scintilli
---
Ever since their first album Mbuki Mvuki (1991), Plaid has carved their own niche in the realms of otherworldly electronica and experimental soundscape compositions.
As on virtually every album of the UK duo, the highly dynamic and colorful Scintilli consists of tracks that often are a mix of hypnotic, shoegaze soundscapes and bits of indie, folk, and ambient.
The cinematic Scintilli manages to display ongoing moments of soundscape wizardry, while effectively avoiding the pitfalls of endless and pointless experiments. In other words, another landmark in Plaid's discography and a must-have for electronica aficionado's the world over.
Tracklist
01.Missing
02.Eye Robot
03.Thank
04.Unbank
05.Tender Hooks
06.Craft Nine
07.Sömnl
08.Founded
09.Talk to Us
10.35 Summers
11.African Woods
12.Upgrade
13.At Last