---
---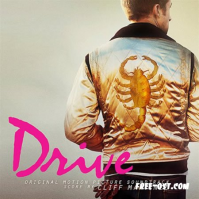 Formats
---

---

INV106LPPINK

2 x LP

£22.00

X

Hot Pink Vinyl!

---

X

2LP Picture Disc

---

X

Double Black Vinyl
Label
---
Drive OST (Cliff Martinez)
---
Released in full colour gatefold sleeves in a variety of different vinyl editions. A 180 gram heavyweight double black vinyl, a double pink vinyl and finally a double picture disc edition.
Invada Records (owned by Geoff Barrow/Portishead) are proud to announce the vinyl release of the critically acclaimed, Drive - Original Motion Picture Soundtrack.
The soundtrack features original music by Cliff Martinez (The Lincoln Lawyer, Traffic) with Eurosynthstyled songs by Kavinsky & Lovefoxxx ("Nightcall"), The Chromatics("Tick of the Clock"), Desire ("Under Your Spell"), College featuring Electric Youth ("A Real Hero"), and Riziero Ortolani featuring Katyna Ranieri ("Oh My Love"). Rolling Stone Magazine named Drive the No. 1 movie of 2011.
In Variety, Laura Ferreiro wrote,"while a synthetic electronica score may seem an unusual choice for a cerebral action thriller, it plays a pivotal role in setting Drive apart from other heist-gone-awry films, and arguably helped it become one of this year's critical darlings."
"One thing that was unique for me about this project was having songs exert such a strong influence on the score," said Martinez. "That helped to create a unified, one-size-fits-all, style of soundtrack…the 80s electronic pop style made a lot of sense to me. I knew that Nicolas [Refn, director] was in love with that sound and I saw a way to acknowledge it with vintage synth sounds and cover most of the dramatic food groups while referencing that style."
This blending of score and song is the perfect vehicle for Cliff Martinez. Martinez moved to California in 1976, just in time for the punk movement. He had stints as drummer for the Weirdos, Lydia Lunch and Foetus frontman Jim Thirlwell, the Red Hot Chili Peppers and the Dickies. He was also the drummer in the final incarnation of legendary iconoclasts Captain Beefheart and the Magic Band.
Martinez has since received compositional credit on many of Steven Soderbergh's projects including Kafka, The Limey, Solaris, Gray's Anatomy, Schizopolis, Traffic (which earned four Oscars and earned Martinez a Grammy nomination), and the upcoming film Contagion. He also composed the music for Espion(s) and A L'Origine, two French films released in 2009 - the latter earned a Cesar Award nomination for best original score. His other credits include Pump Up The Volume, Wicker Park, Wonderland, and The Lincoln Lawyer.
"I am very excited for Invada Records to release the Drive soundtrack on vinyl. It is nice to see good music allowed to play a pivotal role in a great film." Geoff Barrow (Portishead/Invada)
"I have followed Cliff Martinez's career since his score to Solaris in 2002. I was astounded by his work on the Drive OST. I am thrilled to be involved in this project." Redg Weeks (Invada Label Manager).
Tracklist
01. Kavinsky & Lovefoxxx – Nightcall
02. Desire – Under Your Spell
03. College – A Real Hero (feat. Electric Youth)
04. Riz Ortolani – Oh My Love (feat. Katyna Ranieri)
05. The Chromatics – Tick of the Clock
06. Cliff Martinez – Rubber Head
07. Cliff Martinez – I Drive
08. Cliff Martinez – He Had a Good Time
09. Cliff Martinez – They Broke His Pelvis
10. Cliff Martinez – Kick Your Teeth
11. Cliff Martinez – Where's the Deluxe Version
12. Cliff Martinez – See You in Four
13. Cliff Martinez – After The Chase
14. Cliff Martinez – Hammer
15. Cliff Martinez – Wrong Floor
16. Cliff Martinez – Skull Crushing
17. Cliff Martinez – My Name On a Car
18. Cliff Martinez – On the Beach
19. Cliff Martinez – Bride of Deluxe