---
---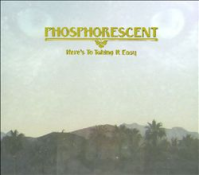 Format
Label
---
Here's to Taking It Easy
---
Another Album of the Year, and certainly best gig of the year when I saw them at the Thelka .Great songwriting here, especially heartfelt
confessional Mermaid Parade. Mainman Matthew Houck is previously guilty of burying his great lyrics beneath a layer of musical fug. Not here,
where the production evokes breezy west coast americana.

Tracklist
1 — It's Hard to Be Humble (When You're From Alabama)
2 — Nothing Was Stolen (Love Me Foolishly)
3 — We'll Be Here Soon
4 — The Mermaid Parade
5 — I Don't Care If There's Cursing
6 — Tell Me Baby (Have You Had Enough)
7 — Hej, Me I'm Light
8 — Heaven, Sittin Down
9 — Los Angeles