---
---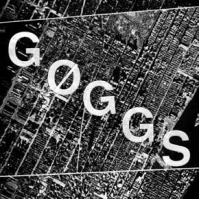 Format
Label
---
She Got Harder
---
GØGGS is the brainchild of Chris Shaw (Ex-Cult) and Ty Segall. In the
planning stages for a long time, the band finally came together in 2015 in
Segall's Los Angeles studio to record an album, which will be released
next year. Other participants in the project include Cory Hanson (Wand),
Charles Moothart (Fuzz) and Mikal Cronin.
This single features an original from the album on the A-side and an
Iggy Pop cover on the B-side that's exclusive to the 7-inch.
Tracklist
1. She Got Harder
2. Billy Is a Runaway