---
---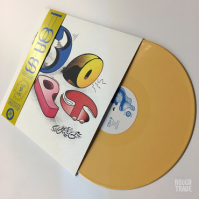 Formats
---

ABT60CD

CD

£12.00

Expected 9th June 2017

---

ABT60LP

Long Player

£18.00

Expected 9th June 2017

X

Black Vinyl with Download.
Label
---
Sugar At The Gate
---
For Sugar At The Gate, their third and most ambitious album to date, Montreal's Tops peaced out to LA. They lived and recorded at Glamdale, a mini-mansion and former brothel located in the Jewel City, Glendale, CA. The unassuming record unfolds slowly, taking time to reveal itself. Like nearly everything Tops does, multiple meanings overlap with the album's title referring to orgasm, but also to carrot chasing, gatekeeping, and the social contract. Layers of sarcasm and sincerity seem to enfold the group like flower petals, yet Tops' flawless musicianship and profound grasp of pop fundament are the surest sign that at the core, it's all as real as it sounds. The album moves from the Mac DeMarco-esque jangly guitars of Petals to Dayglo Bimbo which is like a Kim Gordon fronted Sonic Youth track.