---
---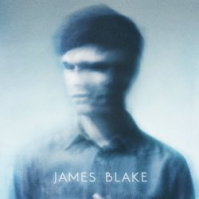 Format
---

ATLAS2LP

Long Player

£30.00
Label
---
James Blake
---
The past couple of years have seen creative explosions and new generations coming through in both dancefloor electronics and heartfelt, introspective singer-songwriting, but self evidently theyve remained mutually exclusive genre islands. Until now. With a uniquely emotional electronic production style every bit as deeply personal and impassioned as his voice or songwriting, James Blake is sketching out his own place in the musical universe.
When a teenage James first visited the pivotal London dubstep night FWD>> in 2007, hed already been to drum n bass nights with schoolfriends, but the music and atmosphere there were unlike anything hed experienced. This was what James had been waiting for he just hadnt realised. This midnight epiphany in Plastic Peoples Shoreditch cellar led, in a few short years, to the James Blake of 2010, a surefooted 22-year-old composer whose extraordinary tracks are not so much breaking down existing musical barriers as leaping over them and creating an entirely new kind of pop that belies its authors tender age.
Although loosely tethered to the cutting edge of contemporary electronics, Jamess songs possess uncommon grace and soulfulness. Whether intended for the FWD>> dancefloor or, like new single Limit to Your Love, destined to melt hearts and prick ears, his music is characterised by a playful and arresting honesty, a human touch that, despite his status as a hugely in-demand DJ, naturally aligns him with contemporary artists such as Bon Iver or Laura Marling or the xx.
Yet more than this, it is the shock of the new in Jamess music thats causing real commotion: the sounds, that voice, the silence, the rhythm (or lack of it), the waiting, the tension. You have to know the rules in order to break them with such conviction, and by daring to be different, James stands head and shoulders above his peers. No doubt, youll remember where you were when you heard tracks like Limit to Your Love or I Never Learnt to Share for the first time.