---
---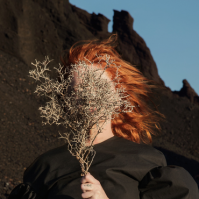 Formats
---

---

LSTUMM399

Long Player

£20.00

X

Limited Clear Vinyl with Download

---

STUMM399

Long Player

£20.00

X

Black Vinyl with Download.
Label
---
Silver Eye
---
Goldfrapp release their brand new seventh studio album Silver Eye through Mute. Goldfrapp follow up 2013's Top 5 album Tales of Us with the deep, dark and electronic musical palette of Silver Eye, their brand new studio album, made, for the first time, with an eclectic collection of collaborators. John Congleton, Grammy-winning producer of St. Vincent, John Grant and Wild Beasts, electronic composer Bobby Krlic, aka The Haxan Cloak and mix engineer David Wrench (The XX, Caribou, fka Twigs) have helped create an album of stomping underground electronica, sensual ethereal melodies and metal machine pop, that is undeniably Goldfrapp. A passionate and increasingly in-demand photographer, Alison art directed and shot all the images for the album cover and the publicity campaign.
Tracklist
1. Anymore
2. Systemagic
3. Tigerman
4. Become the One
5. Faux Suede Drifter
6. Zodiac Black
7. Beast That Never Was
8. Everything Is Never Enough
9. Moon In Your Mouth
10. Ocean