---
---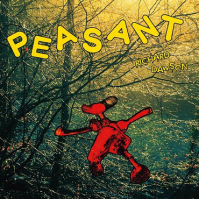 Formats
---

---

WEIRD087LPX

Long Player

£25.00

X

Double Limited Heavyweight Yellow Vinyl with Download.

---

WEIRD087LP

Long Player

£20.00

X

Double Heavyweight Black Vinyl with Download.
Label
---
Peasant
---
No listener to Dawsonâ##s earlier music has ever discerned a lack of artistic ambition. Whether they got on at the last stop - the 4 track Tyneside-Trout-Mask-through a-Vic and Bob-filter of Nothing Important - or earlier in the journey, with The Glass Trunkâ##s visceral song cycle or The Magic Bridgeâ##s sombre revels, devotees of his earlier recordings will be at once intrigued by and slightly fearful of the prospect of a record that could make those three landmark releases look like formative work.
Tracklist
1. Herald
2. Ogre
3. Soldier
4. Weaver
5. Prostitute
6. Shapeshifter
7. Scientist
8. Hob
9. Beggar
10. No-one
11. Masseuse