---
---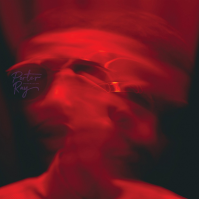 Formats
---

---

SP1188X

Long Player

£22.00

X

Limited Loser Clear / Transparent Coloured Double Vinyl with Download.
Label
---
Watercolor
---
Watercolor is the long-awaited label debut from Seattle's Porter Ray. Porter is a Seattle based MC who caught the attention of Shabazz Palaces' Ishmael Butler, who signed him to the label in 2014. Watercolor is a snapshot of Porter's life and the lives of his friends growing up in Seattle. The album captures a specific time period, before things began rapidly changing around their neighborhoods, and it delves into the experiences that shaped Porter, the situations he and his friends survived, and how they overcame the adversity they faced. Porter's influences – including hip-hop classics like Nas's Illmatic, Common's Be, and Mos Def and Talib Kweli's ...Are Black Star – shine through in both the beats and production, and his deeply personal lyrics.
Porter was born and raised in and around Seattle's Central District / Capitol Hill / Columbia City / Beacon Hill neighbourhoods. He wrote short stories and poetry before he began writing rhymes in middle school and early high school, and started recording music towards the end of high school. Watercolor follows a string of acclaimed, self-released mixtapes - Electric Rain, Nightfall, Fundamentals, BLK GLD, WHT GLD, RSE GLD - all of which have been available as free downloads via Bandcamp. Watercolor is led by the singles Sacred Geometry (feat. Cashtro, Palaceer Lazarro of Shabazz Palaces), Lightro [Looking for the Light] (featuring Stas Thee Boss), Arithmetic (featuring Infinite and Stas Thee Boss), and Bulletproof Windows (featuring Nate Jack and Thad). The album also includes performances from Jus Moni, Debra Sullivan, and Chimurenga Renaissance. Watercolor was recorded in various studios in Seattle, mostly mixed by Erik Blood (Shabazz Palaces, THEESatisfaction, Tacocat), with a few songs co-mixed by Vitamin D (Macklemore, Abstract Rude, Black Sheep). Watercolor was produced by B Roc, with additional songs produced by DJ El Grande, KMTK, and Tele Fresco.