---
---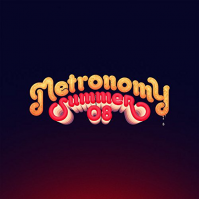 Formats
---

---

5060421564944

Long Player

£18.00

X

Black Vinyl including the CD Version.
Label
---
Summer 08
---
Limited copies come with an all-black glossy bonus CD - It's a collection of Summer 08 Album demos and unreleased mixes combined into a continuous track. Entirely written, played and produced by Mount himself, 'Summer 08' finds the multi-instrumentalist reflecting on his experiences around the time that Metronomy first landed a major breakthrough with the 'Nights Out' album - the guilt at spending key moments in loved ones' lives in the back of a tour bus, and the confused mania of finding himself a critical darling. It's a concept that's been gestating ever since, but the opportunities and challenges that resulted in the expansive, ambitious and Mercury Prize-nominated 'The English Riviera' and the Motown-inspired 'Love Letters' understandably took precedence. Mount's aim for 'Summer 08' was to make a mature, eclectic pop record in the vein of classic works by OutKast, David Bowie and Daft Punk. Recorded in Black Box Studios in France with mixing courtesy of Bob Clearmountain (Bruce Springsteen, David Bowie) and Neal Pogue (OutKast), it's the most daring and creative Metronomy album for a good reason - they won't be touring it any time soon. The album's first single 'Old Skool' is a cowbell-clattered cocaine pop belter that glimpses '00s London from the backseat of an Addison Lee. It descends into a chaotic scratch frenzy courtesy of Beastie Boys' turntablist and Mount's childhood hero Mix Master Mike. 'Night Owl' is even more immediate as its disco-groove - at once laidback, then nervously on edge - captures the ambience of a downbeat soul lost in the nocturnal summer swelter of the capital. Elsewhere, there's warbling festival anthem-in-the-making 'Miami Logic', which sounds like 'Word Up' as performed by Devo; an early East Coast hip-hop rough ride called '16 Beat' about a love affair between man and drum machine; and a brilliant moment of Bowie worship titled 'Mick Slow'. It's the album's duet with Swedish superstar Robyn, 'Hang Me Out To Dry', mixed by Erol Alkan, that's the songwriter's favourite though. An early draft of the track was recorded for 'The English Riviera' but it has only now realised its full potential.
CD - Digisleeve with Spot Gloss and Embossed Sleeve.
LP+ - Rough Trade Exclusive. 500 Copies only on Red Transparent Vinyl including the CD Version.
LP - Black Vinyl including the CD Version.
Tracklist
1. Back Together
2. Miami Logic
3. Old Skool
4. 16 Beat
5. Hang Me out to Dry (with Robyn)
6. Mick Slow
7. My House
8. Night Owl
9. Love's Not an Obstacle
10. Summer Jam