---
---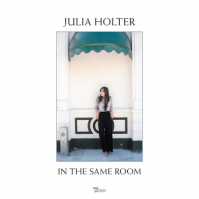 Formats
---

---

DOMDOC001LP

Long Player

£20.00

X

Double Heavyweight Black Vinyl with Download

---

DOMDOC001LPX

Long Player

£22.00

X

Limited Heavyweight Double Coloured Vinyl with Download.
Label
---
In The Same Room
---
Holter's new LP was recorded at RAK Studios shortly after her set at Green Man in Wales this summer. It's named after a track on 2012 record Ekstasis and features material from throughout her career. This is first release as part of Domino's Documents - an irregular new series of live studio recordings designed to capture the live arrangements of our artists and their bands in high fidelity. Taking its inspiration from classic BBC sessions, each Documents release will be recorded in no more than a day or two at a world class studio in London. Or at least that's the plan.
Tracklist
1. Horns Surrounding Me
2. So Lillies
3. Silhouette
4. How Long?
5. Feel You
6. Lucette Stranded on the Island
7. In the Green Wild
8. City Appearing
9. Vasquez
10. Betsy on the Roof
11. Sea Calls Me Home